Cannot start a download in IDM. An error occurs on download start.
How to configure Bitdefender Internet Security to work with Internet Download Manager (IDM)
1. Run Bitdefender Internet Security.
2. Press on "Settings" button on right top corner of the window.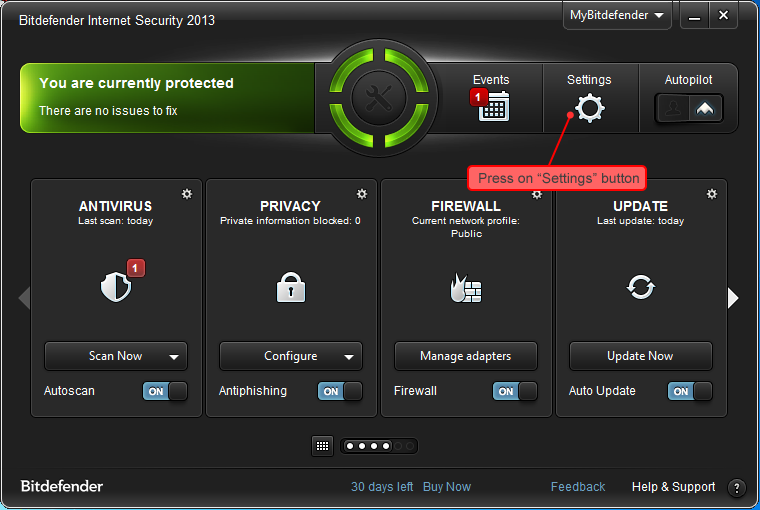 3. Press on "Firewall" button in new window.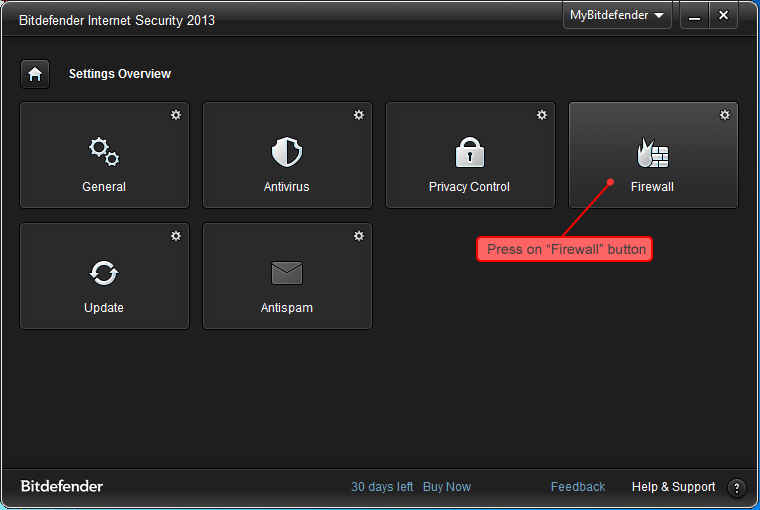 4. Press on "Application rules" link on "Settings" tab on the left.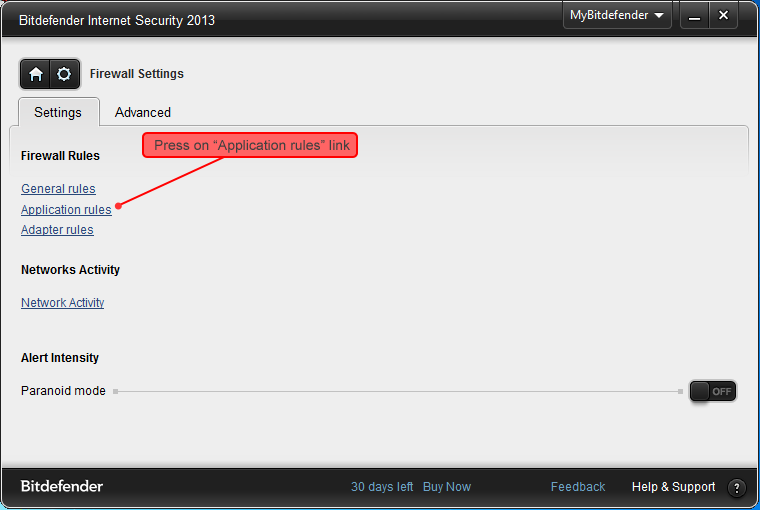 5. Find the path to "idman.exe" program, and openits list of rules by clicking on [+] next to it. Select "Any Network" rule, and press on "Edit Rule" button below the list.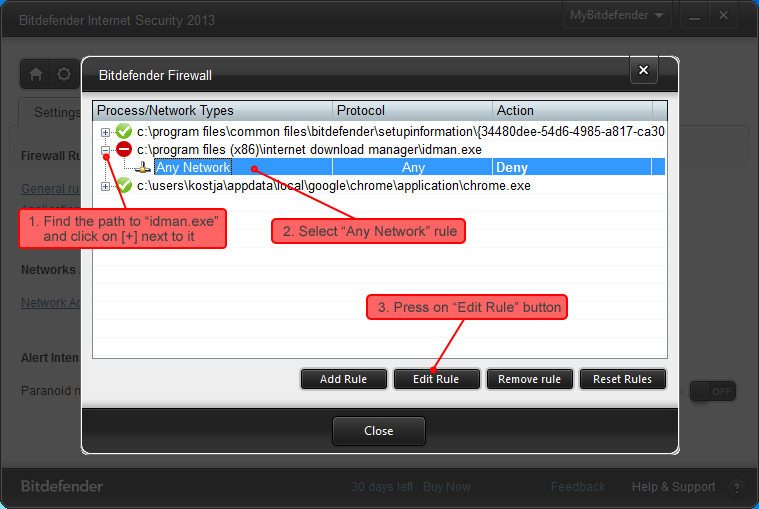 6. In "Permission" line at the bottom of the window, click on "Allow" button, and press on "OK" button.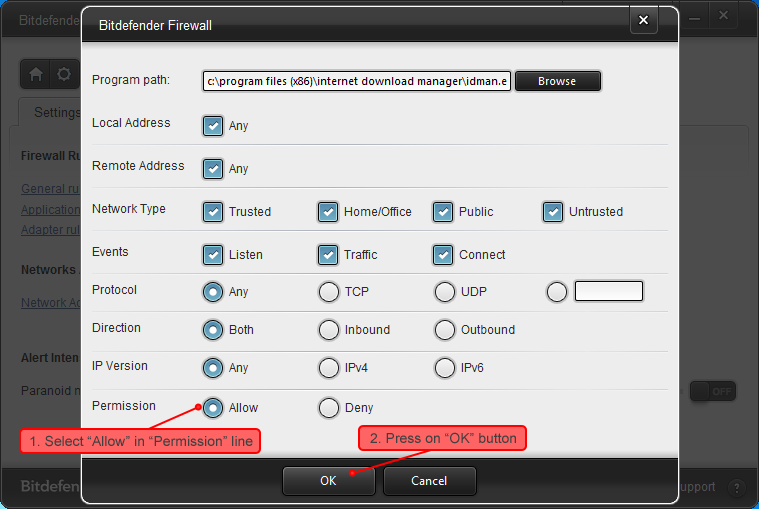 7. Close the edited list of rules by pressing on "Close" button. See picture below.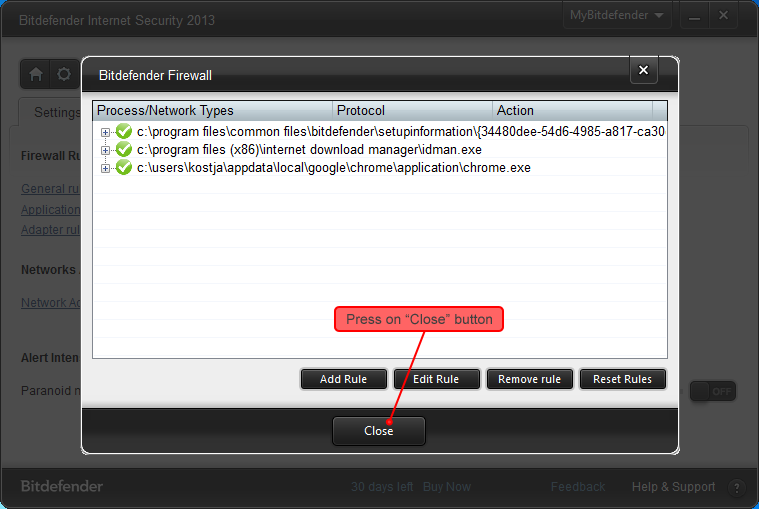 After these actions IDM will start downloading normally.
If after updating IDM it stops downloading, you will need to repeat all the steps above from the beginning.