Cannot start a download in IDM. An error occurs on download start.
How to configure McAfee Total Protection to work with Internet Download Manager (IDM)
1. Please exit IDM by using "Tasks→Exit" menu item. See picture below.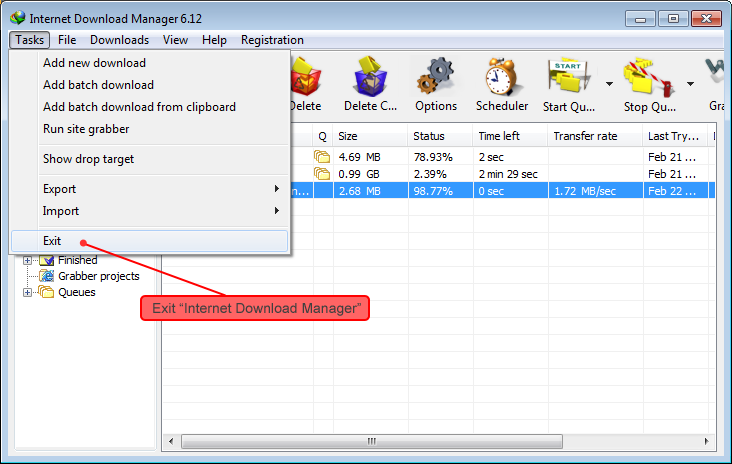 2. Run McAfee Total Protection.
3. Press on "Web and Email Protection" button.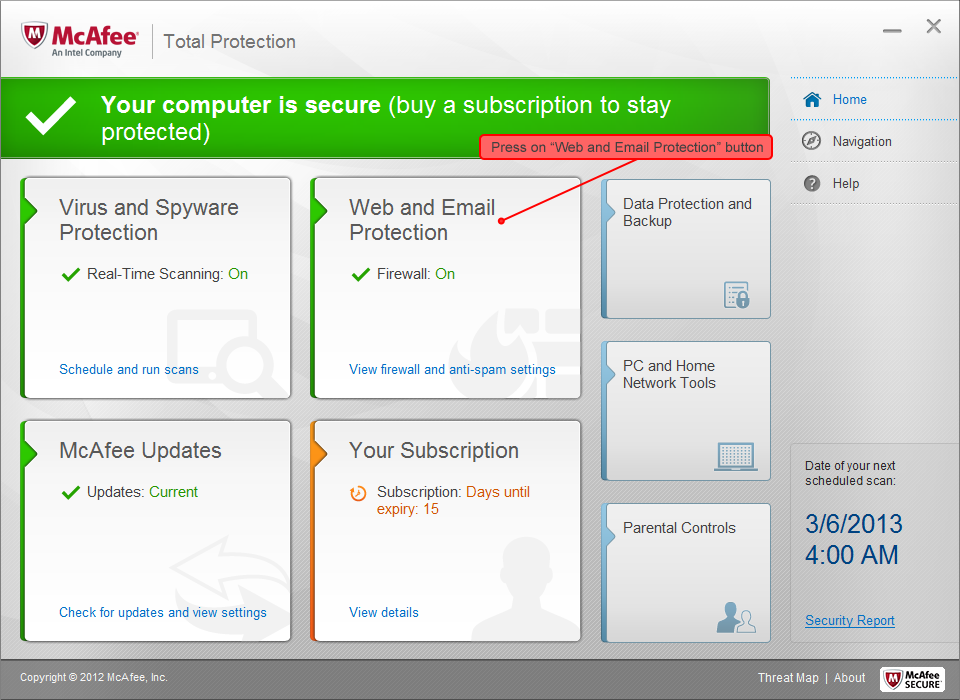 4. Click on "Firewall" link in the new window. See below.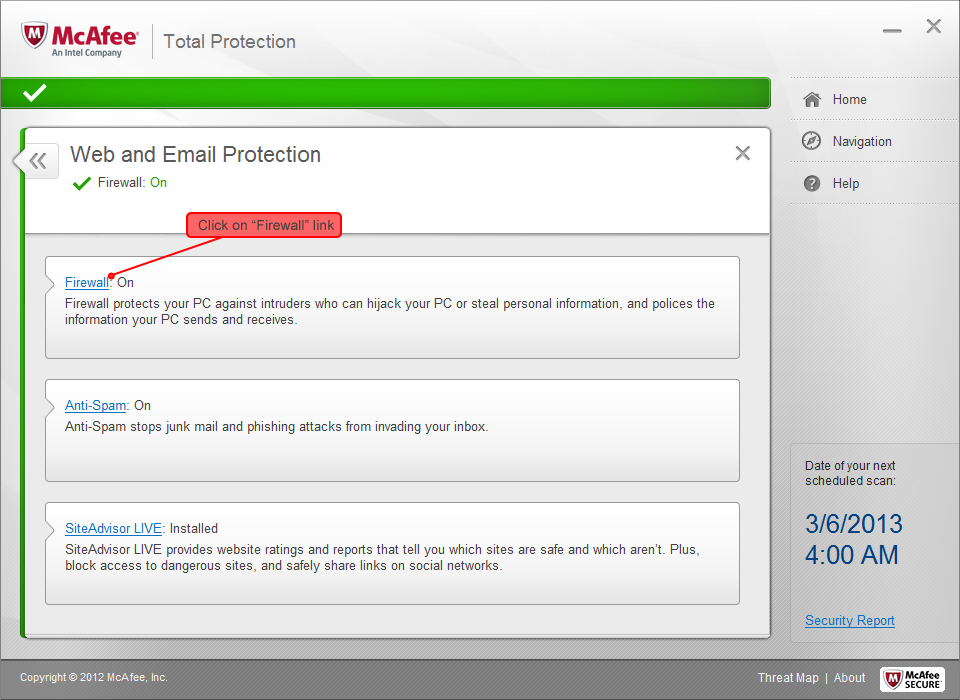 5. Click on up-down arrows next to "Internet Connections for Programs".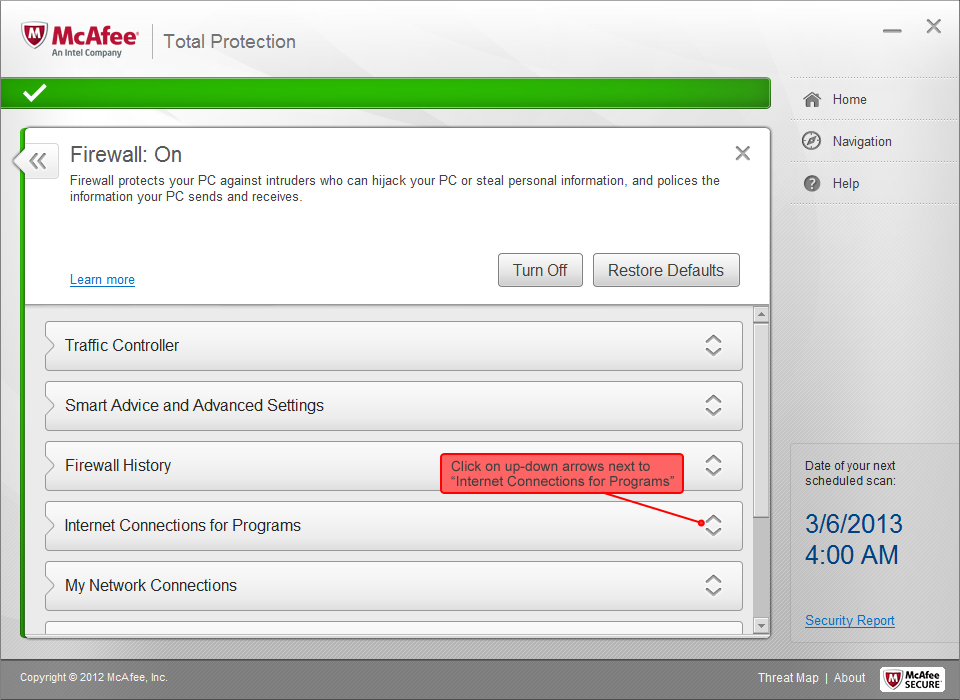 6. Find and select "Internet Download Manager" in the list below "Internet Connections for Programs", and press on "Edit" button.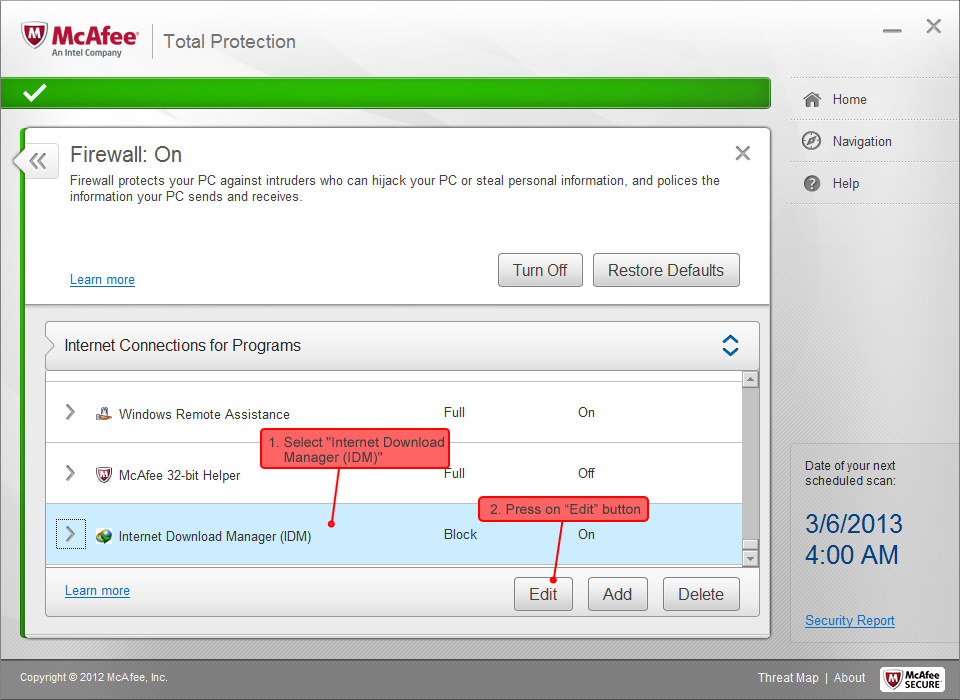 7. In "Edit program" area, change "Access" in drop-down list from "Block" to "Full".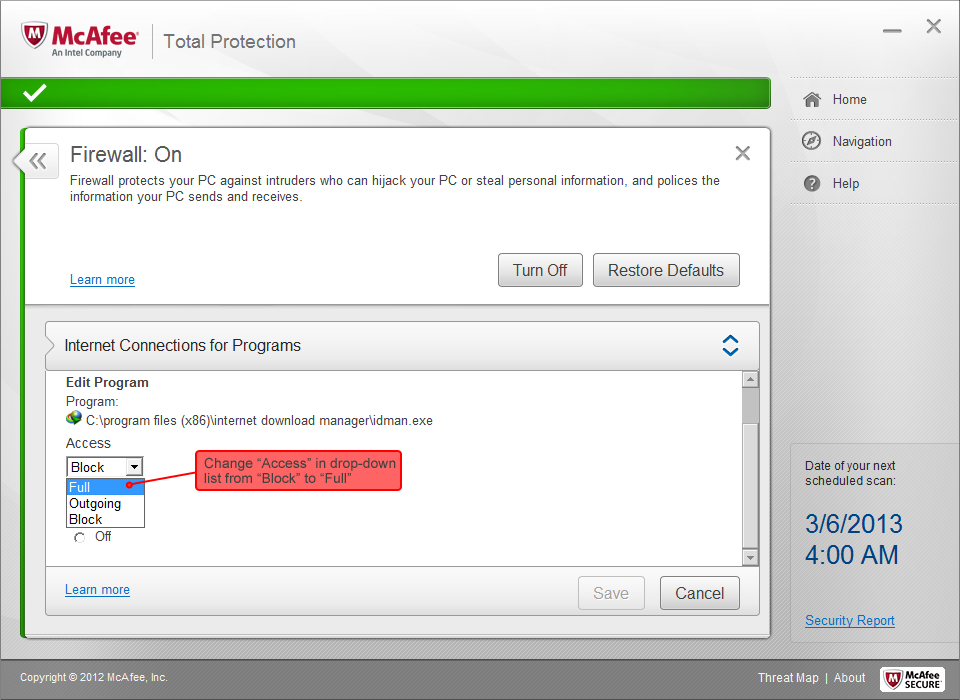 8. Then press on "Save" button, and close "McAfee Total Protection" by using "X" button.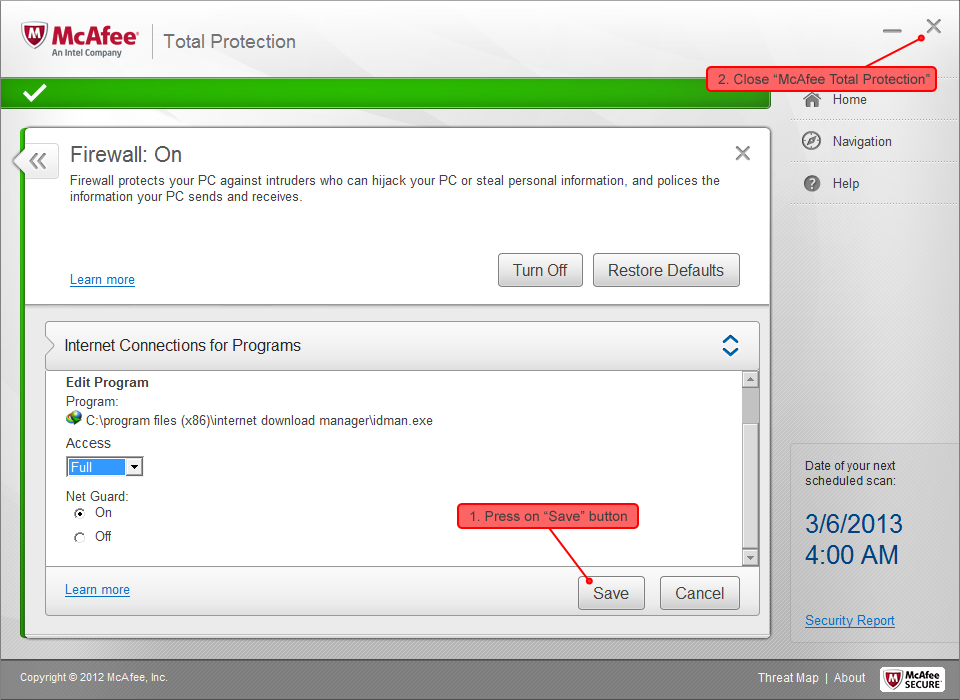 After that you may start IDM and start downloading with IDM.