Cannot start a download in IDM. An error occurs on download start.
How to configure Net-Peeker to work with Internet Download Manager (IDM)
1. Run Net-Peeker.
2. Press on a small "F" button on top right corner of the window.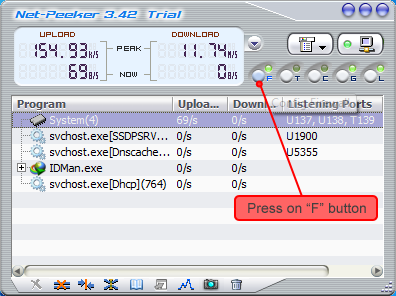 3. Choose "Firewall Settings" menu item in a drop-down menu. See below.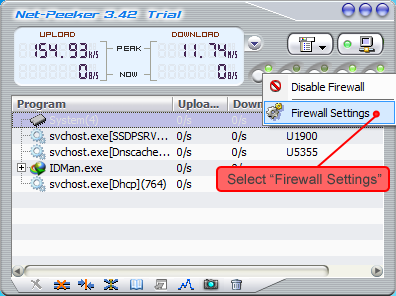 4. In a new window in a tree view on the left, expand "Learnt Rule Set" node, and find "Rules for IDMan.exe" item. Expand this item, and select "Deny to connect outside" subitem. Then press on "Edit" button above the tree view control.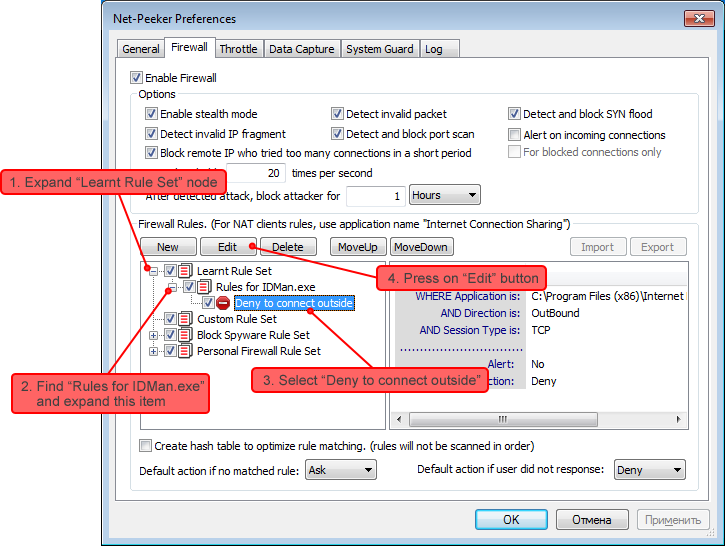 6. Change "Action to do for this rule" drop-down box from "Deny" to "Allow" on the bottom of new "Rule Editor" window.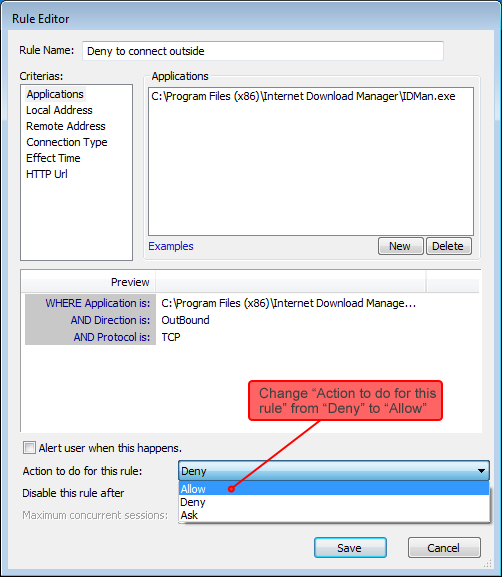 7. Then press on "Save" button in "Rule Editor" window.
8. Press on "OK" button in "Net-Peeker Preferences" window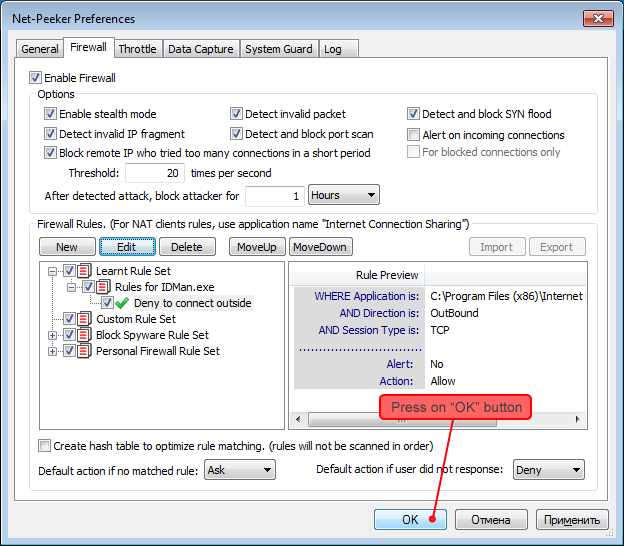 After these steps are completed, IDM will start downloading.