How can I download files from Google Drive with Internet Download Manager?
IDM does not catch downloads from Google Drive. Why can it happen?
To download a file from Google Drive, you need to higlight a download in the list and then press on download icon that will appear:

If you want to download multiple files, you need to select all files you need in the list using Shift or Ctrl keys (oval 1 on the image) and then right click and use "Download" pop-up menu item or click on download icon above file list (arrow 2 on the image). Google will archive all selected files and send you ZIP file.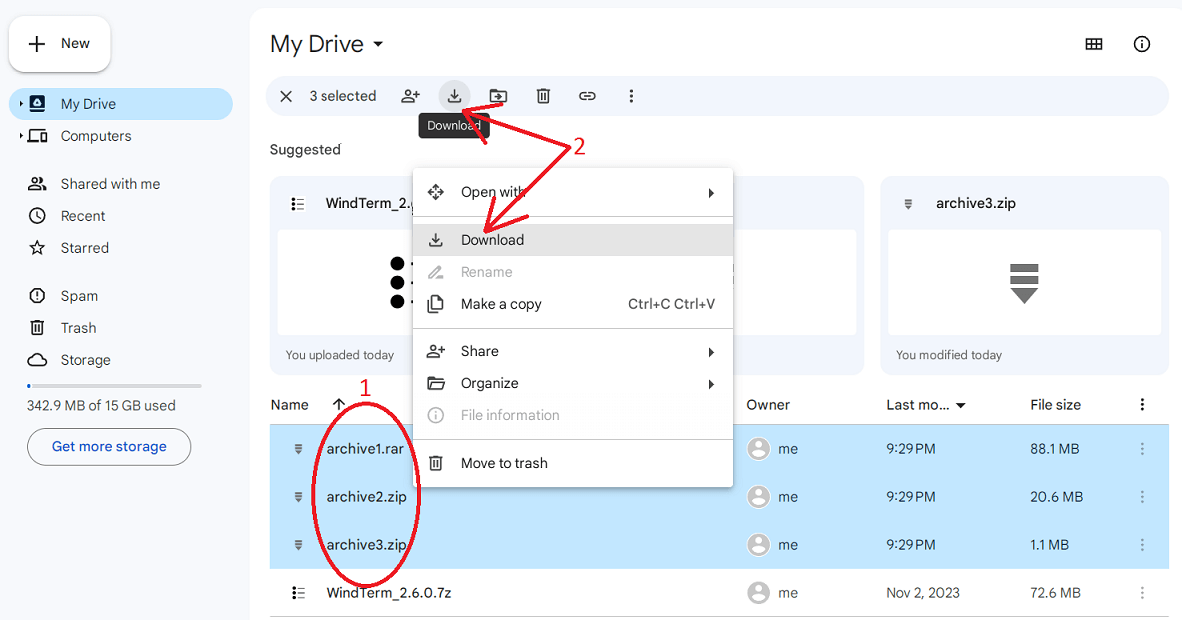 If IDM does not start a download, plese check that file extension presents in extensions list in "Options→File Types" IDM dialog.
Also check that "*.usercontent.google.com" is not present in IDM exceptions list. Please read how to check if a site or URL presents in exceptions list.
If it still does not work, something is wrong with IDM browser integration. Please read how to fix IDM integration into all popular browsers.